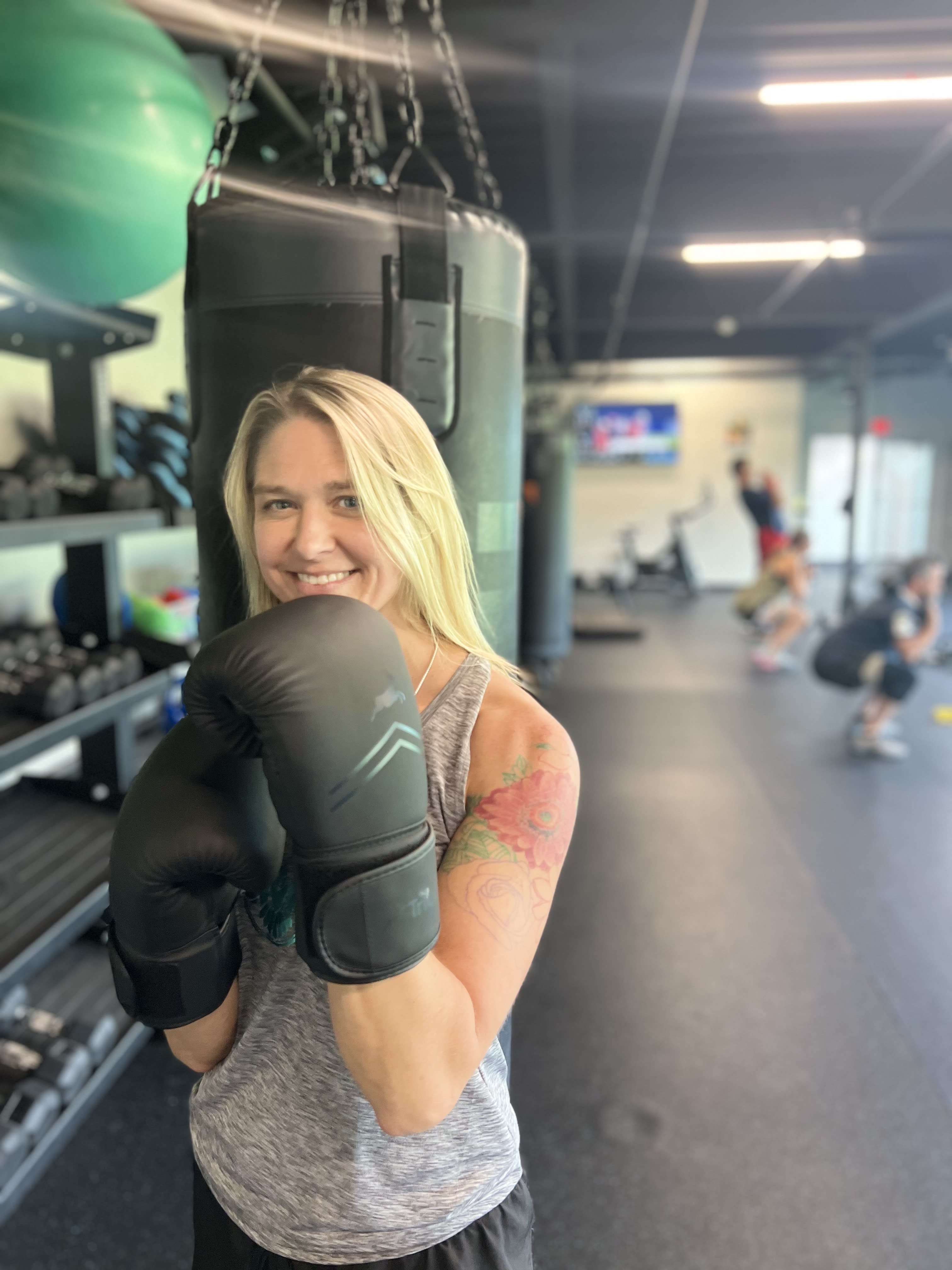 Sarah Flint
Why I became a trainer:
I became a trainer because I wanted to help other people feel better mentally and physically. I personally did not even realize what my body was capable of until I started getting healthier.
Why at Ferguson Fitness:
I Love training at Ferguson because they are a group of the most supportive encouraging people I've ever known! They care about your mental and physical health… They are very active in the community and quickly began to feel just like family to me
How fitness has changed my life:
Fitness has changed my life in many ways! It really started with wanting to get stronger because I needed physical strength to better handle my daughter Miracle. Miracle Hope is forever my sweet girl… She had many health problems and had to be lifted and carried. I knew as she got bigger I needed to get stronger. Little did I know how much more it was going to do for my mental health through these last eight years. I fell in love with the process… It was nasty and ugly at times yet watching my growth mentally and physically was extremely encouraging and kept me going through some of the hardest times of my life. Miracle passed away in 2019 and had I not had fitness and my gym family I don't know what I would've done. I still rely on them a lot! It was actually when she was sick that I decided I wanted to train. I wanted to help other moms, other people who were desperate to feel better
My favorite ways to enjoy being active / workout styles:
I love hiking, lifting and HIIT style workouts. I like to be active outdoors in our region.
What I'm listening to during my workouts:
Usually anything hip hop…(and often the 90s)
Favorite class at Ferguson Fitness:
My favorite classes are Sarah H's Hiit & MetCon classes!
What book / movie or show am I loving right now:
Some of the audiobooks I have been listening to include just about everything from Deepak Chopra, Peña Chodron, and Brené Brown
:Favorite healthy meal
Right now I would have to say it's probably my Sriracha tofu bowl from Corelife. I have not been cooking that much lately! However one of my favorite go to is quinoa and brown rice black beans with tons of greens and avocado.
Certifications
I am certified with the National Association of Sports Medicine
I also have certificates in plant-based eating (through NASM) and The athletic body in balance (applying practical functional fitness)
Family:
I am a mom to two amazing boys and my sweet girl who is forever 11 My oldest is almost 17 and my youngest just turned nine.