We're Offering You The Widest Selection Of Group Fitness Classes in Roanoke
We offer a small-group environment with training that meets the needs of all ages and abilities. Our results-driven programs utilize the latest techniques to target balance, core strength, athletic ability, and functional movement in everyday life. We're here to keep your body guessing and help you see incredible results like never before. Join us today for tons of fun and an amazing community and support system!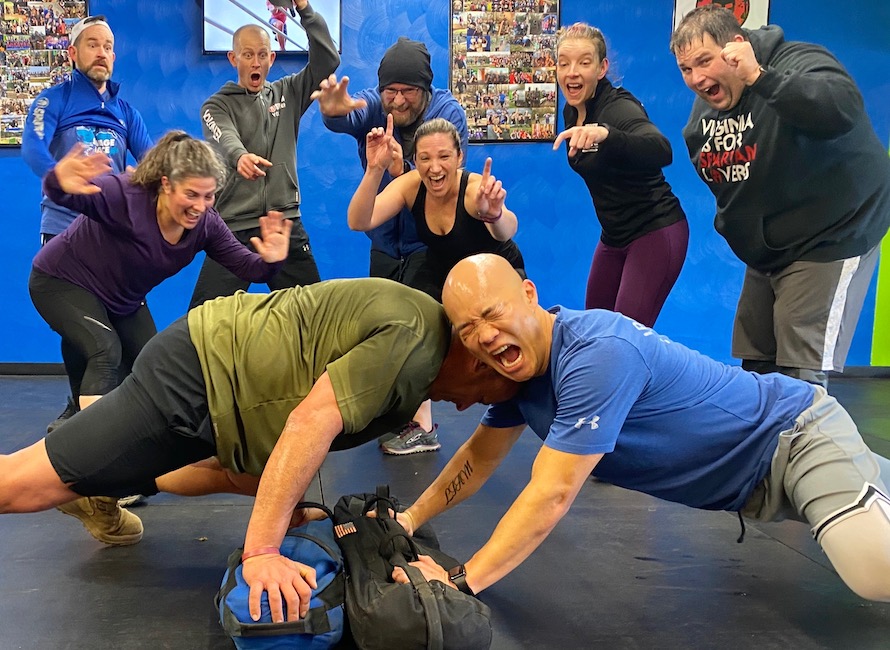 Join us in Roanoke for
Spartan SGX Training:
1-hour SGX workouts provide training in four domains: Athleticism, Endurance, Strength, and Mind. Coaches integrate weight-bearing movements and back-to-basics equipment, from kettlebells to pull-up bars to sandbags. SGX workouts incorporate a variety of exercises and training techniques to build all around fitness and create ultimate athletes ready for the demands of obstacle races or just an active life of adventure! You will be advised on obstacle race strategy and techniques for completing obstacles. Spartan SGX Training is the official training program of Spartan Race and we are proud to be the first to offer it in the region.
DEKA:
Train with a purpose. Celebrate your fitness. Earn your mark. A DEKAthlon for all fitness levels. DEKA classes are the official training system for DEKA competitions. DEKA classes consist of challenging metabolic conditioning circuits using the 10 DEKAFIT challenge zones and other training exercises. This is You versus You to complete as many rounds as fast as you can. Workouts can be adjusted for all fitness levels. Ferguson Fitness is proud to be one of the first DEKA Affiliate gyms. DEKA workouts along with our other group sessions will help you prepare to complete our local DEKA STRONG & DEKA MILE Competitions along with the regional DEKAFIT events. Visit our Events page for upcoming local DEKA competitions. 10X your Motivation. Your Community. Your Performance.
Stronger Together:
Stronger Together is a weight training program in a small group format led by one of our certified personal trainers. Sessions will last 45-55 minutes and feature a "work at your own pace" style strength workout. These workouts are completely customizable based on fitness level and individual goals. Our trainers can offer alternate exercises and options as needed to make sure everyone is successful. Building and maintaining lean muscle and strength is one of the key components to fitness, performance and overall health and our Stronger Together workouts will do just that! The goal of this program is to develop strength to complement our other more endurance-focused training, learn form and proper lifting techniques and promote injury prevention.
HIIT & HIIT+CORE:
HIIT stands for high-intensity interval training and our 30-min HIIT & HIIT+CORE workouts deliver just that. Work through challenging intervals of body-weight and equipment-based cardio and core training challenges with fun music and a positive, small group environment. Workouts are customizable to all fitness levels with options for working around injuries and those just getting started.
METCON:
METCON is short for Metabolic Conditioning. This style of training includes fast-paced circuits of exercises and challenges designed to promote high calorie burning while building strength and endurance. These 30-min sessions can include dumbbells, kettlebells, medicine balls, TRX and more! Workouts include challenges like Every Minute on the Minute, As Many Rounds as Possible and timer-based moves. Intensity can be adjusted to suit all fitness levels with lower weights and repetitions. Try these quick workouts designed to get you results fast!
Core Fusion:
This 30-minute session includes core-focused routines blended with flexibility and mobility training. Workouts include traditional and functional core exercises along with deep stretching and dynamic mobility moves. Sessions may feature exercises from yoga, Pilates and similar workouts. Great for building a stronger core and developing more flexibility and preventing injuries. This workout is appropriate for all ages and fitness levels
Regeneration:
A big part of seeing improvements in your fitness is rest and recovery. This is what our Regeneration sessions are designed to do. This is a 45-min session dedicated to improving mobility, flexibility and recovery. Workouts will help you recover from your other workouts to continue seeing results and avoid injury and over-training. Sessions feature static stretching, dynamic mobility, balance and posture training. Regeneration is perfect for all ages and fitness levels.
Get Started Today! Our Group Fitness Classes Have Something For Everyone In Roanoke!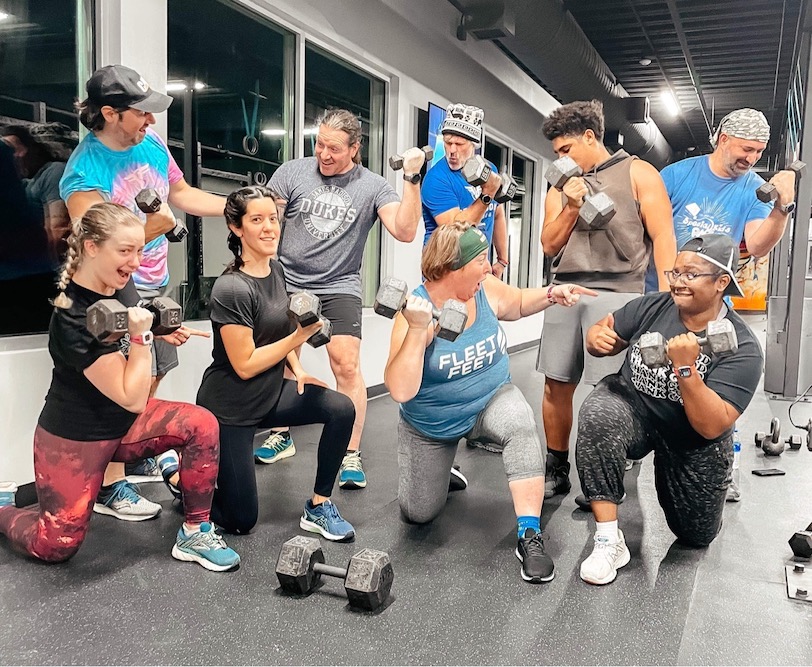 Don't let another day slip away without taking control of your fitness routine. At Ferguson Fitness, we have a system that will keep you motivated and driven to sustainable success.

Join us in Roanoke today and take on our revolutionary Group Fitness Classes.
Fill out the short form on your screen to get started today!

Your first consultation and class are always FREE!