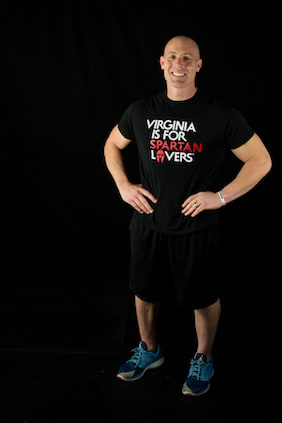 Anthony Ferguson
Anthony is a United States Marine veteran and has been developing his love for fitness since he was a teenager. He has worked in various facilities and settings over the past 20 years as a personal trainer and manager and now owns Ferguson Fitness with his wife Johanna.
He's always had a goal of changing lives through fitness and finds new ways to train and motivate people and inspire those around him to be active and healthy. He has experience as a competitive bodybuilder and now heads up our Spartan SGX training program and local Spartan team.
He motivates everyone around him and has long-time loyal clients due to his excellence in training for results and helping people focus on their goals and do more than they thought they could.
Anthony leads many of our group workouts and is available for one on one personal training and as an online health and fitness coach.