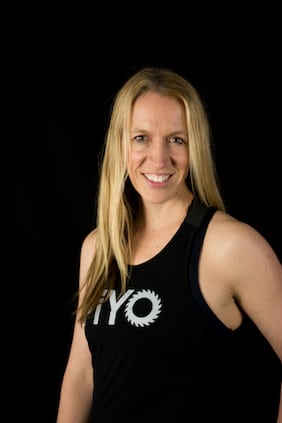 Johanna Ferguson
Johanna has her Masters in Exercise Science from the University of Tennessee and is currently working to complete her Doctorate of Science in Health & Wellness Promotion at the Rocky Mountain University of Health Professions. She is an Assistant Professor at Jefferson College of Health Sciences in Health Sciences.
She's held various roles in the fitness industry for the past 20 years including group fitness instructor, personal trainer, and various management positions. She currently instructs Piyo, Insanity, and Core de Force.
Due to her schedule, Johanna does not currently take personal training clients however she does offer online coaching outside of the group workouts she instructs. She is also available for consulting on corporate wellness and health promotion in the community.
She and Anthony started Ferguson Fitness in 2008 and have been passionately working since then to change lives through fitness and help as many people as possible.
What Anthony has to say about Johanna: "I think that Johanna is a great role model for our kids and our clients in being active and healthy. We both like to "keep it real" - we are human and struggle with things like pizza and ice cream too! Johanna's knowledge and organizational skills are a driving force in our business and being able to do what we do. I couldn't do what I do without her!"