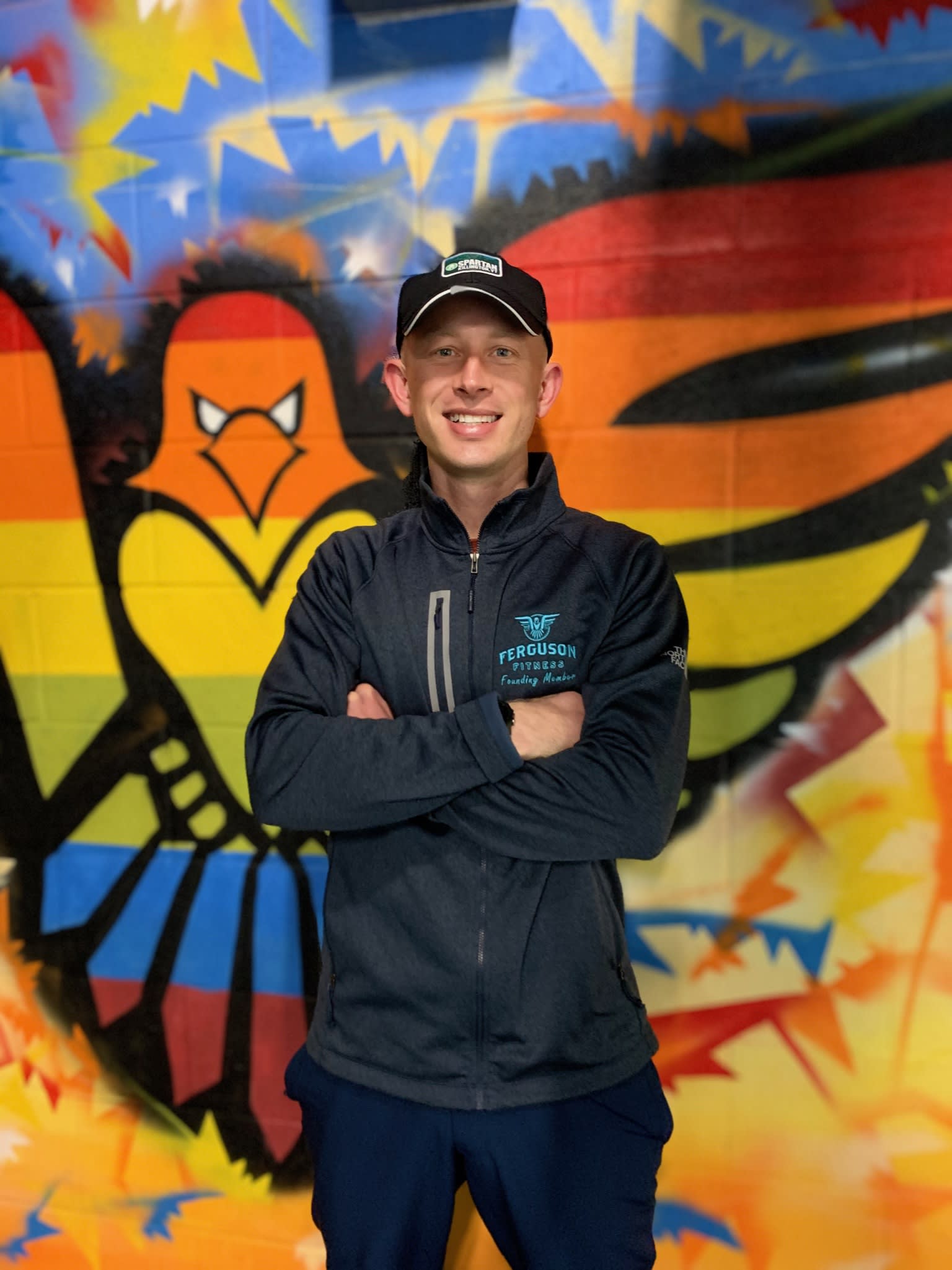 Jesse Johnson
Background:
I'm originally from Marion VA. I enjoy running and monkeying around on obstacles. With my recent journey on American Ninja Warrior, competing in ninja challenges is my new jam! Next to that, my favorite sports are dodgeball and basketball. Education: Bachelor's of Fine Arts at Virginia Tech. Family: My wife is Julie and she's the bomb! We have a pet rabbit named Holly. My Dad, Mom, brother, and sister are my biggest supporters, along with my sister-in-law and 2 nieces (and wife of course).
What I teach:
Spartan SGX, Ninja Strong, Advanced Ninja.
Show/ movie that makes me LOL:
The Office/ Joe Dirt.
Pump Up Song:
Rocky Top.
Favorite Healthy Meal:
Salad.
Really Passionate About:
Making fitness fun, so people can become healthier and happier.
What are your favorite classes?
-Crystal's, and Anthony's Spartan classes and DEKA.
What do you love most about Coaching?
-I love to see someone conquer an obstacle for the first time.
What are some of your favorite / wildest workouts you have created?
-One of my favorites was a workout called "Save the Spartans," where people "saved a Spartan" for every completed obstacle or workout.
How has coaching positively impacted your fitness / your life?
-Coaching has helped me come out of my shell a little bit, and be more comfortable in front of people.
What are some of your biggest fitness accomplishments?
-I once placed first in a small triathlon, at Hungry Mother State Park.
What's your next big goal or challenge?
-My next big challenge is doing the biking segment on a team for the IronMan.
Describe how it feels seeing your teammates accomplish their goals during your workouts and in life.
-It's so cool and exciting to see people succeed, hit the spear throw, get a personal record, or try an event for the first time.
Pets: 2 rabbits.
Favorite Teammate: Julie Johnson